echo $_GET['kw'] ?>
The Secret to Getting the Most Out of a Scottsdale Golf Trip is...
Deal with Scottsdale Golf Specialists—We Live and Golf Here!
Get Help with Course Selection—We Know Scottsdale Golf!
Don't Settle for Anything Less Than the Best—Just Pay Less!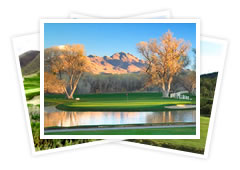 There's nothing worse than being disappointed by the golf courses you play or the hotel you stay at while you're on vacation! Here in Scottsdale, the dizzying array of golf courses and accommodations make it difficult to plan a golf trip unless you've been here before. Wading through all the golf and hotel properties is time consuming and despite all your efforts you still might be left disappointed. You could call one of the big travel package companies, but they're not going to be much help—especially if they're out on the East Coast!

What you really need is your own personal Scottsdale golf concierge, someone who knows the local golf scene inside and out and can make specific recommendations based on exactly what you're looking for. You need someone who can take the hassle out of planning your vacation so you can just get out there and tee off---worry free!
Here's what one of our clients had to say...

"Our golf experience in Scottsdale was amazing. Everyone had a great time and the courses were spectacular. You will definitely be hearing from us again." — Marty Harris
This kind of expert, personalized service sounds expensive, right? Actually, it's FREE! Plus, we also get you serious discounts on tee times and room rates. Our Scottsdale golf packages are cheaper than if you tried to book everything on your own.
Think of it this way: You'll have a better vacation, you won't have to deal with the boring details, and you'll save time and money!
At Phoenix Scottsdale Golf, we take pride in providing details-oriented Scottsdale Golf Vacation planning that focuses on exciting golf and luxurious accommodations at discount package pricing. Our relationships with Phoenix golf courses and hotels allow us to offer deep discounts on advance tee times and room reservations. We can also provide helpful travel information and local insider secrets to help make your trip unforgettable!
Request a Free Scottsdale Golf Trip Quote Today:

or Call Us Toll Free Now at 1-866-218-6941.